Just thought I'd compile a few things, and explain.
First off, I'd like to point out that there are more Canadians on the Boston Bruins team than there are on the Canucks team, which is kind of ironic.
Since I go to Vancouver all the time (live an hour drive and a Ferry ride away), It was pretty interesting to watch, I know some a lot of people that were there (Not the rioters, they're a bunch of drunken idiots).
Over 100 thousand rioters (not including inside the arena, these are people watching from large screens on the street). I think the best analogy I've heard is that Vancouver people are so nice, like you're best friend; except when they're drunk, they turn into the biggest donkey's rear end.
How it started (people payed up to $10,000 for tickets):
Obviously, how it ended: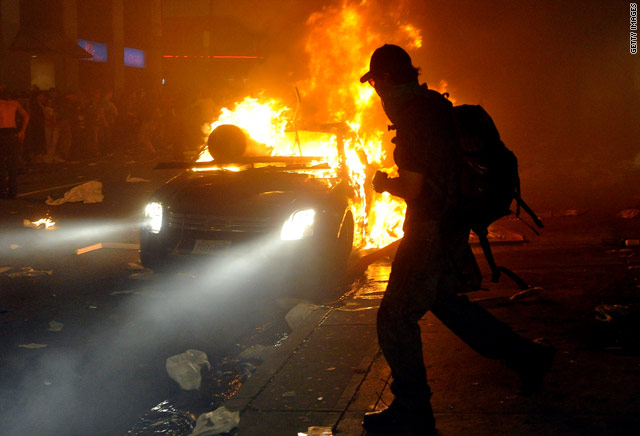 RCMP TAC Team.
Thought this was pretty funny.